I started the San Francisco Flute Festival for several reasons.  First, I had been so impressed by the way Matej Zupan and Salvatore Lombardi ran their flute festivals in Slovenia and Milan respectively, that I thought someday I would like to return the favor and ask them to come to San Francisco to perform for us.  I'm feeling more and more called to start looking for reasons to keep me more at home rather than touring 95% of the time like I used to.
So in 2010, I decided to embark on producing the 1st San Francisco Flute Festival.  I invited Matej Zupan (Slovenian Radio Symphony Orchestra) as well as Bulent Evcil (Istanbul State Symphony Orchestra), Timothy Day (San Francisco Symphony) and Robin McKee (San Francisco Symphony) to join us in our inaugural event.   We held it in an oceanfront venue near my house in Half Moon Bay which was both charming and inspiring.
The event turned out to be so successful that we were thrilled to be able to launch the 2nd San Francisco Flute Festival this year, this time presented at the San Francisco Conservatory near the Civic Center in downtown San Francisco.  Our guest artists included Gary Schocker, Mario Caroli, Christina Jennings, Nicole Esposito, Linda Lukas (San Francisco Symphony) 6 flute choirs, and San Francisco local flutists Areon Flutes, Carol Alban, Rebecca Kleinmann, Lars Johannesson, Pamela Ravenelle, Teresa Orozco, Gail Edwards, Ai Goldsmith.
The event would not have been possible without the generous sponsorship of our Corporate Members, Linda Shum, Diane Sangster and the amazing Sue Rupp whose attention to detail and diligent work help launch us from a one day festival to a two day festival.  We had twice as many participants and attendees and loads of fun was had by all.
Viviana Guzman and Gary Schocker play Schocker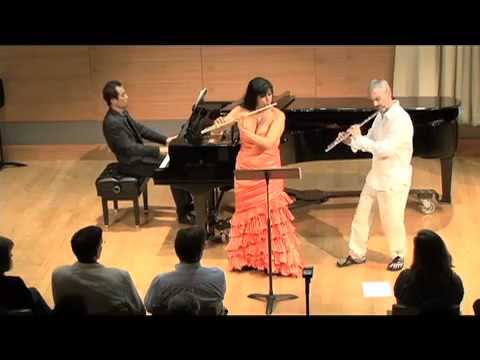 Mario Caroli plays Bach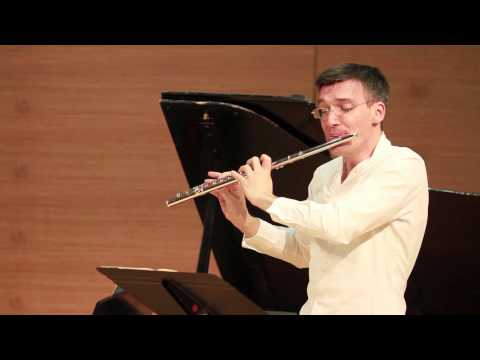 Just Another Flutist, Joanna Tse's review of the SF Flute Festival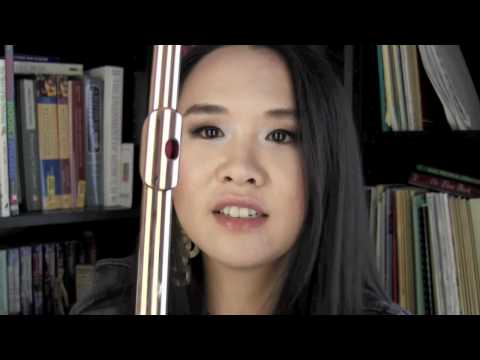 Christina Jennings plays Caprice Variations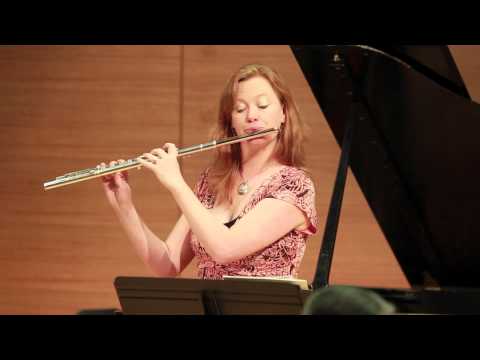 Nicole Esposito plays FLASH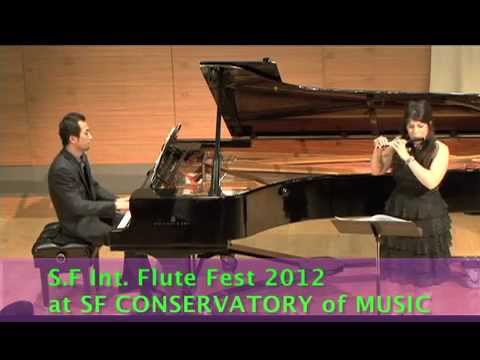 I was scheduled to perform in Charlotte, NC at the National Flute Association Convention on Thursday.  My next concert was in Edinburgh, Scotland the following week.  Rather than going all the way home to San Francisco, I decided to come up with a small project that would keep me busy during the NFA week.  Ahhhh… that small project turned into a rather LARGE project… Ta Daaa!!  Welcome to FluteChats.com
I decided to take the opportunity to interview various flutists at the convention.  I throught I would create a new website where people could watch and hear advice from today's leading Flute Stars.
As of the time of this posting, I have uploaded the following wonderful interviews:  Greg Pattillo, Paula Robison, Carol Wincenc, Robert Dick, Brad Garner, Fluterscooter, Nicole Esposito.  Coming up you will find Trevor Wye, Alexa Still, Jimmy Walker, Katherine Kemler, Christina Jennings, Lisa Schroeder, Annie Wu, and a few wonderful surprises, too.
Whew!  It has become quite the project involving loads of time and several trips to my awesome webmistress Linda Shum's house (check out ShumDesign.com) to fix different frustrating issues.  I have learned so much from this whole process.  All in all, it has been very rewarding, even if highly labor intensive.
I hope you will feel inspired to visit often FluteChats.com, or even subscribe in iTunes here.  Be sure to rate and leave a comment!